We Work Side-by-Side With You and Your Team To Improve Your Business Results
We focus on best results.  We join your focus on following your north star- your strategy.
A number of studies demonstrate aggressively pursuing growth and improvement through all stages of the business-cycle are proven to accelerate your organization past your competition. 
For example, when considering how to get the best results, we believe your practices should support your market differentiation.  Not every practice is a differentiator in the eyes of your customer and your customer's experience.  While you need to be competent in some practices and world-class in others, you must design for the right mix.
We help you forge current, best and next practices to achieve good enough, better and best business results to support your strategy.
Current Practices– also called the "as-is".  Most practices, including, for example, legal practices are table-stakes for your industry.  You should pick only those practices which are going to directly or indirectly impact you customers' preferences for focus and improvement.
Best Practices We believe there are so many traps in best practices.  You should think of them as a good hypothesis until you identify, test and integrate the priority best practices into your organization.
Next Practices are driven by innovation.  Innovation in the marketplace, for example, disruptive innovation, and innovation in at all levels of your organization.  We believe learning is the flip side of the innovation coin, and why agile practices have taken off like wildfire on the business side of industry.
Like a Bespoke Tailor, We Customize Our Approach To Your Specific Strategy, Needs And Preferences
After working together at two startup consultancies, we created NextForge.  Now with nearly 25 years of collaboration, we continue to design and bring the right combination of experience and innovation to your complex business issues- from framing to results.
More than thirty-five years of general management consulting experience focused on the design and implementation of complex change initiatives, with particular interest in the implications of emerging technology on business strategy and operations.
Brad's work has covered a broad range of issues from strategy formulation through execution, including new business creation and new market entry, post-merger integration, and operational turnaround.  He is typically responsible for assessing client opportunities and jointly developing integrated programs to align and mobilize the organization to accelerate results.
More than thirty years of general management consulting experience focused on business  improvement and strategy.  Tom has also worked as a manufacturing executive and as an engineering  consultant.  
Tom's management consulting engagements range from growth to business process improvement to enterprise strategy.  His strengths include leading client's teams in both planning and execution.  Since starting his management consulting career at Deloitte, Tom has improved consulting practice areas for a number of consultancies, including change management and project management. 
Larry Everson
A deeply experienced serial entrepreneur and thought leader in the Management Consulting Industry. Larry has a 30-year history of developing consulting methods that enable corporations to rapidly transition existing capabilities to meet the demands of a complex and constantly changing environment.
Massively ongoing technological innovation continues to challenge all aspects of business with AI machine learning and large language models leading the next wave of disruption. Add geopolitical tensions, post-pandemic effects leading to remote work and the Great Resignation, and climate change, and the need exists for better methods of ideation and the scaling of rapid response capabilities.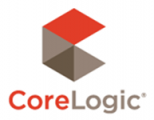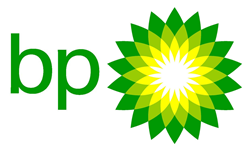 August 2021 represented our tenth anniversary of NextForge's work supporting clients in their bid to improve how they do the right things.  Our breadth of industry verticals is only eclipsed by the variety of engagements, but all with one focus- to improve your business results.
We thank you for your continuing support, and we look forward to what is next.